Connect with your social network account
Forum Information
You will earn 1.5 pts. per new post (reply) in this forum.

**Registered members may reply to any topic in this forum**
FeedBot

G U R U

Posts: 10436
Joined: Mon Oct 30, 2017 5:16 pm
Contact:
Status: Offline
Opinion
https://www.youtube.com/embed/jkGrv7F6cKQ
USA –
Federalist Paper No. 10
, that in a pure democracy "there is nothing to check the inducement to sacrifice the weaker party or the obnoxious individual." At the 1787 Constitutional Convention, delegate Edmund Randolph said, "that in tracing these evils to their origin every man had found it in the turbulence and follies of democracy." John Adams said: "Remember, democracy never lasts long. It soon wastes, exhausts, and murders itself. There was never a democracy yet that did not commit suicide." U.S. Supreme Court Chief Justice John Marshall observed, "Between a balanced republic and a democracy, the difference is like that between order and chaos." The U.S. Constitution is replete with anti-majority rule, undemocratic provisions. One provision, heavily criticized, is the Electoral College. In their wisdom, the framers gave us the Electoral College so that in presidential elections, heavily populated states could not run roughshod over sparsely populated states. In order to amend the Constitution, it requires a two-thirds vote of both Houses, or two-thirds of state legislatures, to propose an amendment, and requires three-fourths of state legislatures for ratification. Part of the reason for having a bicameral Congress is that it places another obstacle to majority rule. Fifty-one senators can block the wishes of 435 representatives and 49 senators. The president, with a veto, can thwart the will of all 535 members of Congress. It takes a two-thirds vote, not just a majority, of both houses of Congress to override a presidential veto. In addition to not understanding our Constitution, Hannah-Jones' article, like in most discussions of black history, fails to acknowledge that black Americans have made the greatest gains, over some of the highest hurdles in the shortest span of time than any other racial group in mankind's history. The evidence: If black Americans were thought of as a nation with our own gross domestic product, we'd rank among the 20 wealthiest nations. It was a black American, Gen. Colin Powell, who headed the world's mightiest military. A few black Americans are among the world's wealthiest. Black Americans are among the world's most famous personalities. The significance of this is that in 1865, neither a slave nor a slave owner would have believed that such progress would be possible in less than a century and a half, if ever. As such, it speaks to the intestinal fortitude of a people. Just as importantly, it speaks to the greatness of a nation within which such progress was possible, progress that would have been impossible anywhere else. The challenge before us is how those gains can be extended to a large percentage of black people for whom they appear elusive.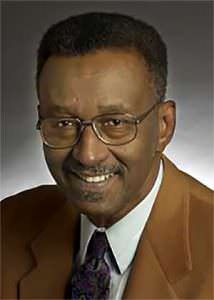 Walter E. Williams
About Walter E.Williams
Walter E. Williams is a professor of economics at George Mason University. Williams is also the author of several books. Among these are The State Against Blacks, later made into a television documentary, America: A Minority Viewpoint, All It Takes Is Guts, South Africa's War Against Capitalism, More Liberty Means Less Government, Liberty Versus The Tyranny of Socialism, and recently his autobiography, Up From The Projects.
---
Similar Topics

Replies
Views

Last post