Connect with your social network account
Forum Information
You will earn 1.5 pts. per new post (reply) in this forum.

**Registered members may reply to any topic in this forum**


Posts: 17119
Joined: Mon Oct 30, 2017 5:16 pm
Contact:
Status: Offline
https://www.youtube.com/embed/VtIHKFmnnyk
U.S.A.
–
-(AmmoLand.com)-
On 28 September 2020, a warrant was served in Jacksonville Florida, just before 8 a.m. The warrant was not a no-knock warrant. There is evidence the officers serving the warrant attempted to announce themselves with loudspeakers and by knocking. The warrant was served by a Special Weapons And Tactics (SWAT) team and the DEA. When they did not get an answer, they started to break in. They were not wearing body cameras. Diamonds Ford started shooting at them. She hit one officer in his vest, which saved him from a bullet wound. She called 911 and told the operator her home was being attacked. Operator: "Ma'am give me the name of the street.' Ford: "7232 Rutledge. Please Hurry.  Operator: "What's happening?" Ford: Someone is shooting.
Ford: "We gonna die." Operator: "7232 Rutledge Pearson Drive, do you know who is shooting?" JSO: "Open the front door."
Ford:  "Oh wait, what, wait, that's the sheriff's office. Okay hey hey hey, hold on, wait wait wait, hold on wait, whoa." There is more on the video. This partial transcript gives you the flavor. It is hard to deceive convincingly, on the spur of the moment. Diamonds Ford sounds very convincing. Ford says she and her fiancee were sleeping, awoke to the sound of breaking glass, and she fired at the presumed home invaders. In the United States, people prize their Second Amendment rights. Their home is their castle. People serving warrants need to take special care. A warrant announcement that is not heard, is equivalent in effect to a no-knock warrant. One troubling aspect of the raid – no officers wore body cameras. Some neighbors say they were sleeping as well and did not hear the announcement. This situation can happen to people of any race or religion. We saw a
similar event in Houston
. The
Breonna Taylor case
has similarities. The important difference, in this case, is no one was killed. The officer who was hit was protected by his vest. The officers did not fire blindly into the home when they were fired upon. Diamonds Ford and Anthony Gantt were charged with armed possession of marijuana with intent to sell and attempted murder of a police officer.
From news4jax.com
: Although, the judge did acknowledge that some neighbors who were interviewed by police said they were asleep and didn't hear anything at all before or during the raid. Charbula also left the door open for a possible bond reduction down the road. "If, during the discovery process, the Defendant discovers evidence that weakens the State's claim that the Defendant knew that it was JSO outside her window before she fired and shot a SWAT detective multiple times, this Court will allow the Defendant to file a subsequent motion to reduce bond," Charbula wrote. Local attorney Gene Nichols, not affiliated with the case, believes this is promising for the defense. There have been several cases where, when officers were fired upon, the people doing the shooting were acquitted or the charges were dropped. They include people who are
black
,
white
, and
Asian
. It helps if the home defender has a sterling record. In the Diamonds Ford case, the couple had some minor criminal history. 
From jacksonville.com
: A check of Duval County jail records shows both suspects have only a few past local arrests. Gantt was arrested in 2013 for auto burglary and this past May for driving with a suspended license, drug possession and fleeing the scene of an accident. Ford's arrests included one in 2014 for child abuse, and another in 2010 for fighting. Minor criminal history is not enough to deny someone their Second Amendment rights. You cannot have both Second Amendment rights, the right to defend your home as your castle, accepted and widespread in society; and not expect startled homeowners to occasionally shoot police officers who, by some combination of circumstances, do not announce sufficiently to make their presence clearly and unequivocally known. These types of raids are becoming well known. The public response is not in the favor of the police.  Americans love their Second Amendment rights and prize their ability to defend their homes with lethal force. More and better announcements are happening before breaking down doors. More police will wear body cameras on the raids. Everyone is going to be held to more accountability through ubiquitous digital recording devices.
About Dean Weingarten:
Dean Weingarten has been a peace officer, a military officer, was on the University of Wisconsin Pistol Team for four years, and was first certified to teach firearms safety in 1973. He taught the Arizona concealed carry course for fifteen years until the goal of Constitutional Carry was attained. He has degrees in meteorology and mining engineering, and retired from the Department of Defense after a 30 year career in Army Research, Development, Testing, and Evaluation.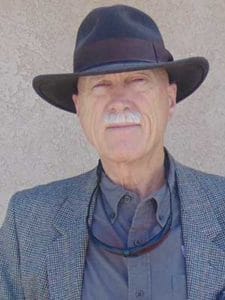 ---


Posts: 7
Joined: Tue Sep 07, 2021 3:12 pm
Gun: None
Status: Offline
Funny there is no response from LE on this post.
The problem with the aftermath of such cases is that defendants are still left financially ruined and virtually none of the civilian gun support groups come around until victory is achieved in the courtroom by the defendants.
I give credit to the defendants only because they are the ones who must not cave to a plea and take the real chance of not going home after the trial.
I went through this in NH and zero credit was given to me after MY WIN.
I learned how spineless my fair weather gun owner "friends" were as they "monitored my case" from afar.
I will never recover emotionally or financially from what I went through.
Added in 1 minute 2 seconds later:
Friends don't let friends go underemployed.
---
I believe that's the main purpose of the USCCA. They have self-defense liability insurance for their members. Well at least that's one of their member benefits.
---


Posts: 7
Joined: Tue Sep 07, 2021 3:12 pm
Gun: None
Status: Offline
I know them a bit through email.
This service came along too late to help me.
It is a good one.

I suspect my comments and others comments across the net over the years made them realize that there was a need.

The problem still exists that members of the NRA ( field reps), GONH, and even NHFC all steered clear of me until the dust settled and I had "won" against four felony counts. Then they rallied around my victory, but not around me.

I thought I had friends for once in my life. I found that I did not.
That hurts as much as losing all my savings and my career.

This was during the Ward Bird period when IMO LE was trying to break down NH Castle Law, what LE were calling "sovereigns" and the Libertarian influences in the state.

State of NH vs Stuart Urie

888888
My God has abandoned me, and all my friends have shown themselves to be altogether worthless to me.
-Job paraphrased
---
That really sucks, but thankfully you got found not guilty. As far as "friends" go - we use that word too lightly. When I was kid an older gentleman said to me that if we make one true friend in a lifetime we should consider ourselves blessed. I'm quite sure he was correct.
I just read an article on your case. That's just terrible. Lots of mistakes made there. I can understand your bitterness. Don't give up on finding a true friend. There are good people still around.
---


Posts: 7
Joined: Tue Sep 07, 2021 3:12 pm
Gun: None
Status: Offline
Thanks.
I have come to the same conclusions.

In my case, NH LE and the justice system went out of their way to screw me. And why wouldn't they after seeing I had no support from my brethren?

I was not allowed an expert witness and denied access to the duty roster. It was through the NH right-to-know law that I finally got the duty roster. The duty roster showed that the officer in charge of the scene was not on duty at the time. He was not wearing a uniform, badge or name tag.

The system protected itself all the way to the judge.

My lawyer wrote the 2010 (2011?) Castle Law weapon display amendment in January 2009. This was one month after my win in December 2008. The NH gun community and the Union Leader coined it the Ward Bird amendment. No mention of me and my connection to this amendment was attributed to me.

NH LE should be making it right by me, but they continue to double down on their wronging of me in Milford NH.

I had hopes that a new police chief would change the Milford Police for the better.

Fairly Recently, the MPD gave an accident report for my damaged retaining wall, which is attached to my home, to my neighbor. This allowed my neighbor to file a claim and ultimately screwed me out of a claim. About a year later, the town then demanded that I fix it to a very expensive engineering plan. No such demand was made on my neighbor, who sold the property and absconded with the settlement money.

No contractor in the area will touch this job. It has been at least three years that I have been looking for a contractor.

MPD now appears to be going after my property manager and attempting to ruin his life.

I plan to write a final online pdf about what I found after my trial. It will not be sanitized by my Lawyer.

I fully expect to be kicked off this forum and every comment of mine to be erased. It is how they roll.
---


Posts: 166
Joined: Wed Aug 23, 2017 9:38 pm
Location: Seabrook, NH
Gun: Sig Sauer M400
Referrals: 1
Likes given: 24
Likes received: 12
Contact:
Status: Offline
@Shurur9
, you won't have to worry about that here.
_ _S I G_ _
---
Damn man, it sucks that they're putting you through all this. Sounds like it's personal to them now. Unprofessional to say the least.
---


Posts: 7
Joined: Tue Sep 07, 2021 3:12 pm
Gun: None
Status: Offline
I was the guy who said things like, "It is not our job to give up our rights so that you can feel safe....when I thought danger was your middle name...officer."

This was in a letter that I had proofread and approved by a prominent member of NHFC, before sending it to each individual member of the NH Criminal Justice Committee. It was for a VT style carry law about 2004.

There is a youtube video of Penny Dean discussing my case (and win) to that Committee. They ask nothing about my case and two officers interrupt the mic enough to get the camera pointed at them while they mutter some hearsay about my case under their breaths.

All my youtube comments referencing my name have been removed, so that my name does not link to that video in a Google name search. I can go up to that video, post my correctly spelled name, and it will be deleted within a week.

I would do it all again, but not ever again in the name of the NRA, GONH or the NHFC and my Fairweather friends.

Folks in FL, even LEOs, tell me that this couldn't happen to me in FL.

Sure...most states have not even adopted the NH display amendment to their Castle Law. I think this is because LE doesn't want it, because it takes away their leeway in who they get to charge.
Last edited by
Shurur9
on Tue Sep 14, 2021 12:23 pm, edited 3 times in total.
---


Posts: 109
Joined: Tue Aug 29, 2017 9:41 pm
Likes given: 14
Likes received: 7
Status: Offline
Sounds to me like you were the guy who stood up when challenged and are now unjustly paying the price for exercising your rights.
---
Similar Topics

Replies
Views

Last post