Connect with your social network account
Forum Information
You will earn 1.5 pts. per new post (reply) in this forum.

**Registered members may reply to any topic in this forum**


Posts: 17274
Joined: Mon Oct 30, 2017 5:16 pm
Contact:
Status: Offline
NRA HQ Range in Fairfax, Virginia
U.S.A.
–
-(Ammoland.com)-
Virginia
House Bill no. 567
, prefiled on 6 January, 2020, and offered on 8 January, 2020, seems aimed particularly at the NRA headquarters range at 11250 Waples Mill Rd. in Fairfax, Virginia. HB 567 contains a number of provisions that single out the NRA HQ range from nearly all others. Here are the provisions of the bill: Be it enacted by the General Assembly of Virginia: 1. That the Code of Virginia is amended by adding in Article 3 of Chapter 12 of Title 18.2 a section numbered
18.2-511.2
as follows: §
18.2-511.2
. Indoor shooting ranges; prohibited in private buildings; exceptions; penalty. A. As used in this section, "indoor shooting range" means any fully enclosed or indoor area or facility designed for the use of rifles, shotguns, pistols, silhouettes, skeet, trap, or black powder or any other similar sport shooting. B. It is unlawful to operate an indoor shooting range in any building not owned or leased by the Commonwealth or the federal government unless (i) fewer than 50 employees work in the building or (ii) (a) at least 90 percent of the users of the indoor shooting range are law-enforcement officers, as defined in §
9.1-101
, or federal law-enforcement officers, (b) the indoor shooting range maintains a log of each user's name, phone number, address, and the law-enforcement agency where such user is employed, and (c) the indoor shooting range verifies each user's identity and address by requiring all users to present a government-issued photo-identification card. C. Any person that violates the provisions of this section is subject to a civil penalty of not less than $1,000 nor more than $100,000 for the initial violation and $5,000 per day for each day of violation thereafter.
The NRA HQ range
is located in the NRA HQ building in Fairfax, Virginia.
It is indoors.
It is privately owned.
More than 50 employees work in the building.
It is open to the public.
Only one of the other indoor ranges found, in a quick survey of Virginia indoor ranges, were in buildings over two stories tall.
The Colonial Shooting Acadamy
, in Richmond, Virginia, is a three-story facility. It has a few more than 50 employees working in its building. It is the biggest indoor range in Virginia. The owners would like to expand and hire more employees. This bill would make expansion impossible. Large indoor urban ranges have been expanding across the country. The trend was arguably started with the Scottsdale Gun Club in Arizona. Full disclosure, Terry Schmidt is my second cousin. He and his wife Nadine conceived of
the Scottsdale gun club
and now own majority interests and manage the concern. Terry credits me with planting the seed of his lifelong fascination and career with firearms. Many small businesses have less than 50 employees to avoid burdensome federal regulations that apply to businesses that have over 50 employees. It is a large range, indeed, which would employ over 50 people in one building. The bill would likely face challenges under both the Virginia State Constitution and the federal Constitution under the Second Amendment.
The Seventh Circuit has ruled
the availability of gun ranges, to serve the public, is protected to some extent, by the Second Amendment. It seems unlikely the proposed Virginia law would meet the requirements to pass muster under the Second Amendment. What rationale would require the limitation of gun ranges to buildings that employ less than 50 people? Governments have deep pockets to defend against lawsuits. They are spending other people's money. The lawsuits required to defend against the host of laws infringing on the Second Amendment in Virginia will be costly. They will not be funded by tax dollars, but by private individuals. The individuals may band together into groups or organizations to fund the lawsuits, but the money will not be taken from other people by force, as is tax money.
About Dean Weingarten: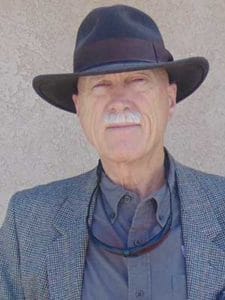 Dean Weingarten has been a peace officer, a military officer, was on the University of Wisconsin Pistol Team for four years, and was first certified to teach firearms safety in 1973. He taught the Arizona concealed carry course for fifteen years until the goal of Constitutional Carry was attained. He has degrees in meteorology and mining engineering, and retired from the Department of Defense after a 30 year career in Army Research, Development, Testing, and Evaluation.
---