Connect with your social network account
Forum Information
You will earn 1.5 pts. per new post (reply) in this forum.

**Registered members may reply to any topic in this forum**


Posts: 17274
Joined: Mon Oct 30, 2017 5:16 pm
Contact:
Status: Offline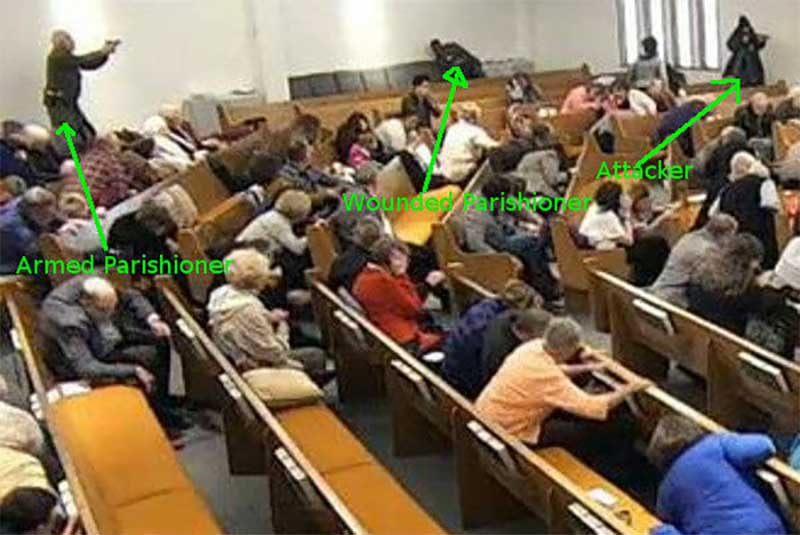 Texas Church Incident Shows How 2A Stops Mass Shooters
U.S.A.
 –
-(Ammoland.com)-
Armed citizens stopped a mass murderer at the West Freeway Church of Christ. When we plain folk in fly-over country heard that the attacker was stopped quickly, most of us thought, "Praise God." In contrast, Joe Biden said it was irrational to allow anyone to be armed at any religious institution. Some journalists said they were terrified that ordinary citizens could be armed at church. Why is the emotional response from politicians and journalists so different from ours? We know something that they don't know. Those of us who live in fly-over country know Armed America, and the elites don't.
We know real gun owners-
  We know real people people who own guns, rather than the two-dimensional cardboard-cutout characters portrayed by Hollywood and the media. With over a hundred million gun owners in the US, they are easy to find. Legally licensed gun owners are our friends, our co-workers, our associates, and our neighbors. I have a news flash for Vice President Joe and the journalists. Ordinary people are armed. Millions of us carry a legally concealed personal firearm in public. Unless you live in one of the elite bubbles in the US, then you are standing shoulder to shoulder with Armed America.
Concealed means concealed. Oddly enough, Joe Biden and company can't see what is concealed.
We've seen their good judgement.
 We've met Armed America and we've seen their restraint. We're not surprised to learn that individuals who are licensed to carry a firearm in public are among the most law abiding groups that sociologists can find. That makes us different from Joe Biden and Co. Most elites don't have a friend who drives a pickup truck, much less a friend who is a licensed concealed carrier.
We know and trust our neighbors-
 We have a positive opinion of our neighbors, our community and our town. We formed this judgement through experience. We've seen our fellow citizens solve challenging problems. We've seen their character under challenging circumstances, like fires, earthquakes, hurricanes and floods. We've seen a broad segment of society rise to the occasion and do their best for themselves and for those around them.
We're comfortable with our neighbors.
 The media elites are only comfortable with other elites. Select law enforcement officers can be armed, according to the elites. Select bodyguards can be armed, according to the elites. You and I, average voters, not so much.
We actually believe in "diversity:" 
Our circle of friends includes people of all ages, backgrounds, and races. If you want to see elitism, look at the makeup of the MSM and at our elite colleges. If you doubt me, try to find a conservative-Christian-Republican male in the Sociology Department at your local college. Also, consider the "diversity" of the editors at the Huffington post.
Looking for diversity in the wrong places
We've seen bad people do bad things-
 We've seen what criminals do. We've seen their effect on our family, our neighbors, and our communities. In our world, violence doesn't happen in slow motion at 35 frames a second on a 60 inch screen; it happens in the parking lot at the corner store after dark. Our connection to reality is stronger than a TV crime-drama where the bad guy is brought to justice in 42 minutes. Ordinary citizens like us defend ourselves thousands of times a day. We are not the easy victims the criminals expected. The bad guy meets Armed America and runs the other way. In that way, Armed America is making me and my family safer every day,  just like the defenders did at the Church of Christ in Texas. Armed America frightens the elites. Maybe the elites like Joe Biden had better stay home and have their food delivered by Amazon so they feel safe. Don't tell them the Amazon driver might be carrying. That might upset Joe and the mainstream journalists. We'll keep that truth to ourselves.
About Rob Morse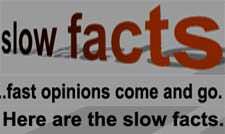 The original article
with references is here.
 Rob Morse writes about gun rights at 
Ammoland
, at 
Clash Daily
, and on his 
SlowFacts blog
. He hosts the 
Self Defense Gun Stories Podcast
 and co-hosts 
the Polite Society Podcast
. Rob is an NRA pistol instructor and combat handgun competitor.
---