Connect with your social network account
Forum Information
You will earn 1.5 pts. per new post (reply) in this forum.

**Registered members may reply to any topic in this forum**


Posts: 17274
Joined: Mon Oct 30, 2017 5:16 pm
Contact:
Status: Offline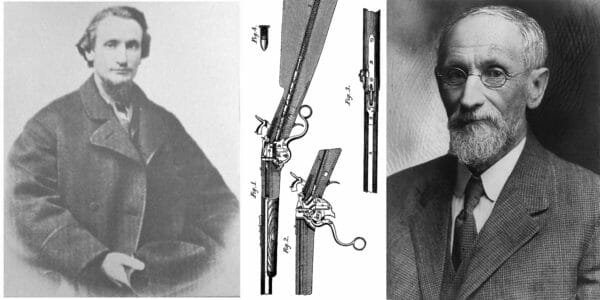 Christopher Spencer as a young and old man along with his rifle patent.
Connecticut –
-(
AmmoLand.com
)-  On January 14, 1922, arms designer Christopher Spencer passed away at the home of his son Roger in Hartford, Connecticut. He had accomplished a lot in his 88 years, but the most impressive was securing a military contract for his gun by walking into the White House with an example, disassembling it in the executive office, then shooting it with the President of the United States on the National Mall near the Washington Monument. By today's standards, that story is a little bit (nay, a lot) crazy, but that's exactly what Spencer did with President Abraham Lincoln and his son Robert in August 1863.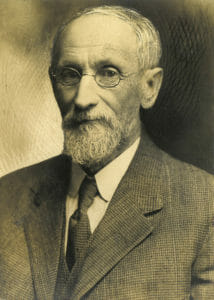 Christopher Spencer in 1913 at the age of 80.Born in 1833, Spencer's first jobs were in machine shops for silk mills and locomotive factories. He cut his teeth on firearms design in Hartford at Colt's factory, but he had developed an interest in guns as a young boy because of his grandfather, who was a gunsmith and veteran of the American Revolution. By 1860, Spencer had secured a patent for a repeating rifle. With the nation on the brink of the Civil War, the timing for his design was perfect, but bureaucratic red tape hampered him at every turn. He secured a government contract with the Navy not long after the war began in 1861, but it was for just 700 rifles despite having connections with Navy Yard Commander John Dahlgren, Navy Secretary Gideon Welles, and General Ulysses S. Grant. The real roadblock was General James Ripley, who regarded all repeaters as "newfangled gimcracks." This is why Spencer went right to the top in 1863 and showed President Lincoln the gun personally. Impressed with the repeater, the president's endorsement opened the gates. By the end of the war in 1865, more than 100,000 Spencer repeating rifles had been made. Unfortunately, it wasn't enough to keep the company afloat and Spencer went bankrupt in 1868. The following year, Oliver Winchester acquired the company's remaining assets. Spencer was, at that time, employed at Sylvester Roper's arms company, but it, too, soon went belly-up. Undeterred, Christopher continued to think up new inventions and tinker around with various gun designs. By 1882, he had formed another arms company and was making a five-shot slide-action shotgun of his own design. Most were made in 12 gauge, but a few were chambered for 10 gauge shotshells. Standard guns had plain walnut furniture and deluxe models were available with checkering. There was also a (very) brief military contract for a paltry 600 guns.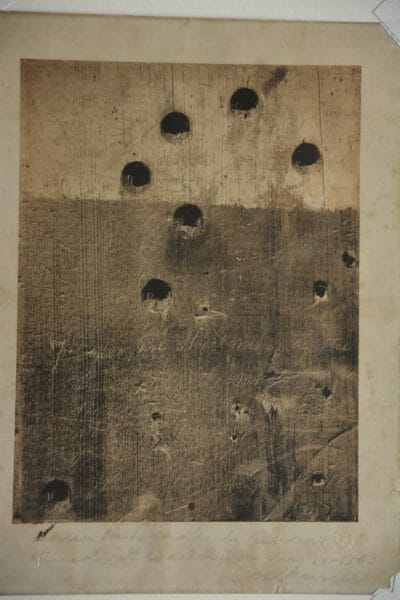 Target shot with a Spencer rifle by President Lincoln in August 1863.By 1890, the business was unsustainable, and Spencer sold his patent rights to Francis Bannerman in 1890. Bannerman, who is today known as the "Father of Milsurp" made the guns with his own markings until 1907. Despite his less-than-stellar track record as a businessman, Spencer's designs are well-regarded today for their ingenuity and have earned well-deserved places in the homes of gun collectors.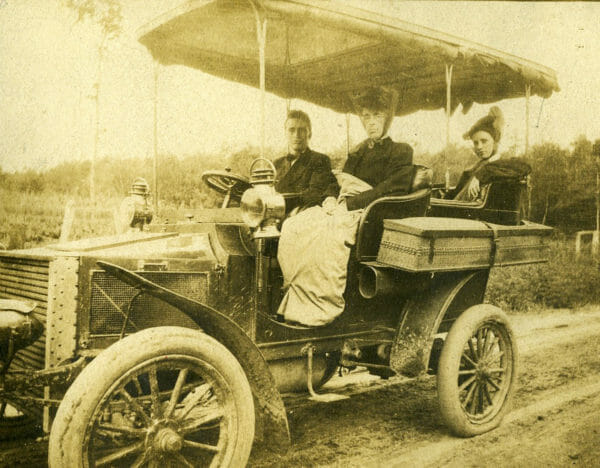 Spencer's son driving a steam car that Christopher designed.Even though he didn't find himself to be independently wealthy from his arms ventures, his other inventions served him quite well. A patent on a machine to automate the manufacture of screws provided the money he needed to retire and continue his tinkering with firearms and other concepts that interested him, namely steam-powered automobiles. Around 1904, he made 10 steam cars for a New York dairy; their power being generated by kerosene. Even in his old age, Spencer kept busy. The 1920 census lists him as an employed engineer at the age of 86, and he was working right up to his death on January 14, 1922. He's buried in the family plot in the Palisado Cemetery.
About Logan Metesh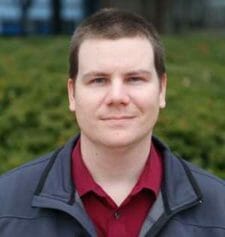 Logan Metesh is a historian with a focus on firearms history and development. He runs 
High Caliber History LLC
 and has more than a decade of experience working for the Smithsonian Institution, the National Park Service, and the NRA Museums. His ability to present history and research in an engaging manner has made him a sought after consultant, writer, and museum professional. The ease with which he can recall obscure historical facts and figures makes him very good at Jeopardy!, but exceptionally bad at geometry.
---