Connect with your social network account
Forum Information
You will earn 1.5 pts. per new post (reply) in this forum.

**Registered members may reply to any topic in this forum**


Posts: 17274
Joined: Mon Oct 30, 2017 5:16 pm
Contact:
Status: Offline
Teya Freeman of GBGuns with WBP Lynx. Photo by Graham Baates
USA –
-(Ammoland.com)-
  AKs are fun.  This was my lesson learned when I returned to the US after 7 years abroad and began enjoying our 2nd Amendment rights again.  Not only was I enjoying those rights, but time abroad also drove home the significance of those rights.  Inexpensive ammunition and legendary reliability.  For defensive distances hurling 123 grains of "leave me alone" is also an attractive option.  My love affair with the AK continued into my 3-Gun years where I was definitely the outcast rocking an AK-74 in a field of high-end ARs.  I even took an AK to Front Sight's 4-Day Defensive Rifle course and held my own among 36 other students using ARs.  The affinity continued on even through the recent years of rapid advancements in ARs and last October I took fellow combat veteran Teya (pictured) with me to a
CENTER-T
course featuring Spetsnaz instructors to learn the modern methods of fighting with an AK.  That experience rekindled my affinity for the AK and sparked one in Teya so I knew it was time to get a matching pair of AKs for the two of us. We first tried some recent imports from a company I had previously trusted but had a terrible experience with poor build quality followed up by harassment instead of help from the importer.  We quickly got rid of those and at the suggestion of
Atlantic Firearms
decided to give the
WBP Lynx Tac 762
a try.  I had not previously owned a Polish-made AK so why not try one?  Not only were these pistols less expensive than our first pick, but build quality much improved.  Beautiful fit and finish, a true testimony to the craftsmanship that should go into not only any defensive tool but especially one like an AK which requires more than a mere assembly of parts. Unlike most modern firearms, the AK requires some level of fitment by the assembler.  Rivets and trunnions must be pressed true, and stamped pieces of sheet metal checked for alignment.  There are several points of tolerance which can easily be too tight or too loose for easy, reliable function.  Take a closer look at our WBP Lynx Tac 762 in the tabletop video below:
https://www.youtube.com/embed/lUkkpE1DZjI
It should be noted that although some internet lore implied that some parts may have come from South Korea I have confirmed with the folks at WBP that their guns are 100% Polish made.  Specifications and features of the WBP Lynx Tac 762 below are taken directly from the
product page
:
Manufactured by WBP Rogow Poland
FB Radom Hammer Forged Chrome Lined
Tactical Rear Sight Picatinny Rail For Mounting Red Dot Optics *fully machined from 4140 bar stock steel!*
Threaded Barrel (14x1LH) 10 inches in length capped with welded thread protector
Forged Barrel Trunion & fully machined bolt + carrier from forged billet steel
Polish Import markings on Receiver
Collectible Matching Numbers on most build parts
Accepts Standard AK Hand guards
Non-Shinny Nickel-Zinc Coating on Bolt carrier
Gen 2 picatinny railed upper handguard gas tube
Extended mag release for Quick mag changes
Enhanced Safety Selector
SBR Ready with Underfolder Trunion
19 Inches in Length
Weight – 5.6lbs
After some initial testing and verifying that no modifications were necessary to ensure the gun would run reliably we got ready for the range.  Our intent was to test magazine fitment and function with a variety of magazines, and also to see what kind of accuracy could be achieved.  A brace adapter from SB Tactical fit flawlessly without causing any trigger interference (something experienced on Zastava USA guns) followed by a
Sidewinder folding adapter
from Matador Arms.  We've used the Sidewinders on other pistols and find them to be a great option on guns that don't need a bolt to travel through them like an AR.  For sights we mounted a
Sightmark Mini Shot M-Spec FMS
to the rear-most rails of the Lynx.  The Mini Shot's extra clear glass and sharp 3 MOA dot have proven excellent.  Window size is also larger than most. Range test results including 10-shot groups from 50 yards with fiver different loads can be seen in the Shooting Impressions video below:
https://www.youtube.com/embed/jNV5Lhl5Po8
10-Shot, 2-Shooter group from 50 yards. Photo by Graham BaatesWe've been very impressed with the Lynx Tac 762.  So far performance, fit, finish, and value has exceeded anything else I've owned including Saiga, Vepr, and Zastava models.  As an AK pistol the Lynx Tac 762 costs less, weighs less, and has more built-in features than most other options out there.  If you've been considering an AK pistol I strongly suggest starting with the Lynx Tac.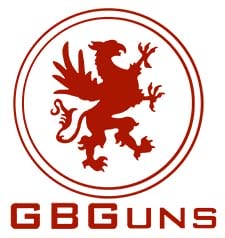 About Graham Baates
"Graham Baates" is a pen name used by a 15-year active Army veteran who spent most of his time in the tactical side of the Intelligence community including tours in Afghanistan and Iraq. Post-Army Graham spent some time in the local 3-Gun circuit before becoming a full-time NRA Certified defensive handgun instructor and now works as an industry writer while curating a YouTube channel on the side. Visit Graham on
Youtube
.
---