Connect with your social network account
Forum Information
You will earn 1.5 pts. per new post (reply) in this forum.

**Registered members may reply to any topic in this forum**


Posts: 17274
Joined: Mon Oct 30, 2017 5:16 pm
Contact:
Status: Offline
SIG SAUER Introduces BDX 2.0: Simple, Easy to Use, and Ready to Go
U.S.A.
–
-(Ammoland.com)-
SIG SAUER Electro-Optics is pleased to announce the award-winning Ballistic Data Xchange (BDX) Rangefinder and Riflescope System is now available in an upgraded 2.0 version. BDX 2.0 takes all of the advanced Applied Ballistics Ultralight and Bluetooth™ technology and adds simplified, and easy to use, functionality to get hunters and shooters on target with unprecedented speed and accuracy. New features of BDX 2.0 include, nine pre-loaded, user-selectable Ballistic Drop Compensation (BDC) reticles in all SIERRA Riflescopes, eight ballistic groups pre-loaded in KILO BDX rangefinders and the QuickBOND™ feature that quickly bonds BDX rangefinders and scopes together as a ballistic system. The BDX 2.0 System is simple, fast, and intuitive – Just Connect The Dot. "The BDX 2.0 system builds upon the success of BDX, adding simplified features and benefits, including the user selectable BDC reticles that allow hunters and shooters to engage targets out to 500 yards with their BDX system without using the smartphone app. All BDX 2.0 rangefinders and riflescopes are now pre-programmed with ballistic groups that cover most centerfire rifle cartridges, crossbows and muzzleloaders," began Andy York, President, SIG SAUER, Electro-Optics. "This new BDX 2.0 adds a simplified layer that allows BDX users to get up and running quickly and then when they are ready to take the next step and unlock all of the advanced features and build more exacting ballistic profiles to dial in the next level of accuracy, the BDX smartphone app is just a download away." There are nine pre-established ballistic groups on SIERRABDX riflescopes featuring the Smart BDC™ reticle. Simply select the best group for your application from the included BDX 2.0 Card based on cartridge, muzzle velocity, and projectile weight. To select a group follow the included instructions to set the scope using the riflescopes illumination dial and power selector ring. The blue BDX light will blink the same number of times as your chosen group number to confirm your BDC reticle setting. The reticle will display 5 active hold points, from zero out to 500 yards. To create a custom ballistic profile for your SIERRABDX Riflescope, just unlock the advanced features using the available BDX App. KILOBDX Rangefinders use the exact same ballistic groupings outlined on the BDX 2.0 Card. Simply select the best group for your application based on cartridge, muzzle velocity and projectile weight and follow the included instructions to set the rangefinder using the range and mode buttons on the rangefinder. If your KILO is bonded to a SIERRABDX, the KILO will use the measured range and your ballistic group to communicate the correct ballistic holdover to the bonded sight. To create a custom ballistic profile for your KILOBDX Rangefinder, just unlock the advanced features using the available BDX App. "We've even made it easy for current BDX users to obtain the 2.0 upgrade with a software update through the app, and the BDX 2.0 Card is easily available online at sigsauer.com," continued York. "Whether you are new to BDX or you've been hunting and shooting with the system already, BDX 2.0 packs more features and innovation into our rangefinders and riflescopes and combines it all with a good measure of simplicity." All SIERRABDX Riflescopes, KILOBDX Rangefinders, and BDX Kits are currently shipping with the BDX 2.0 upgrade.
Model and Pricing Information for SIERRA BDX Riflescopes:
SIERRA3BDX 2.5-8x32mm MSRP: $519.99
SIERRA3BDX 3.5-10x42mm MSRP: $649.99
SIERRA3BDX 4.5-14x44mm MSRP: $779.99
SIERRA3BDX 4.5-14x50mm MSRP: $909.99
SIERRA3BDX 6.5-20x52mm MSRP: $1,039.99
SIERRA6BDX 2-12x40mm MSRP: $1,169.99
SIERRA6BDX 3-18x44mmMSRP: $1,299.99
SIERRA6BDX 5-30x56mm MSRP: $1,689.99
Model and Pricing Information for KILO BDX Rangefinders:
KILO1000BDX 5x20mm MSRP: $259.99
KILO1400BDX 6x20mm MSRP: $329.99
KILO1600BDX 6x22mm MSRP: $389.99
KILO1800BDX 6x22mm MSRP: $519.99
KILO2200BDX 7x25mm MSRP: $649.99
KILO2400BDX 7x25mm MSRP: $1,039.99
KILO3000BDX Rangefinding Binoculars 10x42mm MSRP: $1,559.99
BDX Combo Kits including a KILOBDX Rangefinder and SIERRABDX Riflescope are also available, see retailers for details.
About SIG SAUER, Inc.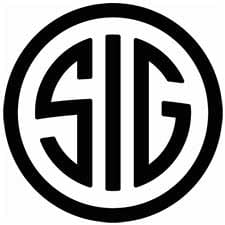 SIG SAUER, Inc. is a leading provider and manufacturer of firearms, electro-optics, ammunition, airguns, suppressors, and training. For over 150 years SIG SAUER, Inc. has evolved, and thrived, by blending American ingenuity, German engineering, and Swiss precision. Today, SIG SAUER is synonymous with industry-leading quality and innovation which has made it the brand of choice amongst the U.S. Military, the global defense community, law enforcement, competitive shooters, hunters, and responsible citizens. Additionally, SIG SAUER is the premier provider of elite firearms instruction and tactical training at the SIG SAUER Academy. Headquartered in Newington, New Hampshire, SIG SAUER has almost 2,000 employees across eight locations. For more information about the company and product line visit: sigsauer.com.
---