Connect with your social network account
Forum Information
You will earn 1.5 pts. per new post (reply) in this forum.

**Registered members may reply to any topic in this forum**


Posts: 17274
Joined: Mon Oct 30, 2017 5:16 pm
Contact:
Status: Offline
Opinion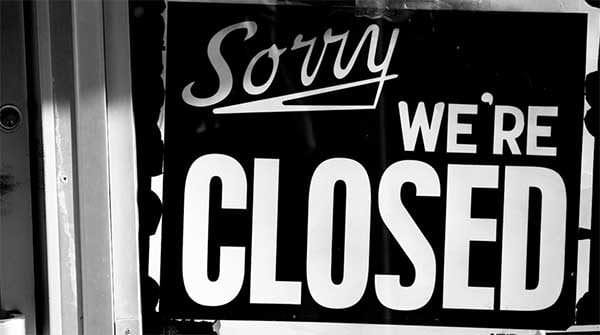 Bill S.B. 353 Outdoor shooting ranges; would be prohibited adjacent to residential areas; exceptions; civil penalty.
Virginia –
-(
AmmoLand.com
)- The Senate Judiciary Committee began this morning (Feb 3rd, 2020) by passing by several bills for the year:
S.B. 13 Possessing or transporting a weapon within Capitol Square; penalty.
S.B. 15 Carrying weapon into a building owned or leased by the Commonwealth; penalty.
S.B. 353 Outdoor shooting ranges; prohibited adjacent to residential areas; exceptions; civil penalty.
S.B. 490 Purchase, possession, or transportation of firearms following a conviction for assault and battery of a family or household member; permit to restore rights; penalties.
While technically not dead, they will not be brought up again this year. At some point before the beginning of the 2021 Session, the committee will decide whether to move them forward or to not report the bills. Also good news for gun owners, SB 581 was defeated in committee this morning on a vote of 7Y – 8N. This bill would have made it a felony for any person who recklessly leaves a loaded, unsecured firearm in such a manner as to endanger the life or limb of any person under the age of 18. While the patron offered a substitute that would have reduced the penalty to a misdemeanor, several members of the committee, including some Democrats were not comfortable with the bill.
Other bills heard this morning (02/03/2020):
S.B. 64 Paramilitary activities; penalty. Provides that a person is guilty of unlawful paramilitary activity if such person assembles with another person with the intent of intimidating any person or group of persons by drilling, parading, or marching with any firearm, any explosive or incendiary device, or any components or combination thereof. A substitute bill was offered and then several amendments were added and the bill was reported 9-6. Other changes may occur when it is debated on the floor. As soon as the substitute is available a link will be posted on the VSSA web site. S.B. 71 Firearms on school property. Adds public, private, or religious preschools and child day centers that are not operated at the residence of the provider or of any of the children to the list of schools where possessing a firearm on school property or on a school bus is prohibited. Reported 9-6 S.B. 14 Trigger activators; prohibition; penalty. The patron presented a substitute which mirrors the federal regulation that ATF entered into the Federal Register related to "Bump Stocks". Binary triggers are no longer covered under the legislation. The bill was reported and re-referred to Finance on a vote of 9-5. S.B. 436 Establishment of the Virginia Voluntary Do Not Sell Firearms List; penalty. Creates the Virginia Voluntary Do Not Sell Firearms List (the List) that prohibits the possession, transportation, and sale of firearms to any person who voluntarily registers himself to be enrolled into the List. The List shall be maintained and updated by the Department of State Police. The bill was reported 8-5 and rereferred to Finance.
Tomorrow (Tuesday 2, 2020) , the House Public Safety Firearms Subcommittee will meet at 8:30 AM. A number of firearm related bills are on the agenda.
HB78 Firearms; purchase, possession, and transporting following certain convictions.
HB459 Firearms; possession or transportation following certain crimes.
HB900 Firearms; prohibition on possession, purchase, or transport following certain convictions.
HB1288 Firearms; purchase, possession, etc., following two or more misdemeanor convictions.
HB142 Concealed handgun permits; demonstration of competence.
HB264 Concealed handgun permits; demonstration of competence.
HB224 Carrying a concealed handgun; permit not required.
HB600 Family day homes; storage of firearms.
HB1409 Second Amendment sanctuary status; budgeting decisions.
HB1499 Virginia Gun Violence Intervention and Prevention Fund; created.
HB1689 Firearms; limitations on laws regarding the control thereof.
HB78, HB459, HB900, HB1288, HB142,HB264, and HB600 are all bad bills.
Please contact members
of the subcommittee and urge them to oppose the above bills while encouraging them to support HB224, HB1409, and HB1689.
Finally, unless a special meeting is called, Friday, February 7 will be the last meeting of House Public Safety before Crossover.
There is one bill of importance that has not been heard –
HB961
– the Northam vehicle for banning modern sporting rifles, standard capacity magazines, and suppressors. The bill also creates a licensing and registration scheme for people who wish to keep affected firearms they lawfully owned prior to the ban. Not only does this force law-abiding citizens to pay the government to protect their loved ones, but also creates a pathway for confiscation, a goal that lawmakers were openly considering before the start of the session. There is no option for people to keep their lawfully acquired suppressors and magazines with capacities greater than ten rounds, forcing them to dispose of their property, become a felon, or surrender it to the government. If it is going to be heard before Crossover, Friday may be the last opportunity. Virginia Shooting Sports Association will let you know as soon as the agenda is posted but if possible, please consider attending the committee meeting Friday, 8:00 a.m., House Committee Room (Pocahontas Building) to make your voice heard. In addition, please contact
committee members
and ask them to OPPOSE HB 961.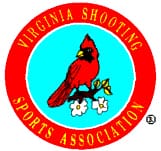 About Virginia Shooting Sports Association:
The Virginia Shooting Sports Association (VSSA) was originally founded as the Virginia State Rifle and Revolver Association in 1938. VSSA is the official state association of the National Rifle Association. VSSA is also closely affiliated with the Civilian Marksmanship Program (CMP), Virginia Outdoor Sports Information Network (VOSIN), National Shooting Sports Foundation (NSSF), Virginia Gun Collectors Association, and the Virginia Wildlife Federation (VWF). Visit:
www.myvssa.org
---