Connect with your social network account
Forum Information
You will earn 1.5 pts. per new post (reply) in this forum.

**Registered members may reply to any topic in this forum**


Posts: 17274
Joined: Mon Oct 30, 2017 5:16 pm
Contact:
Status: Offline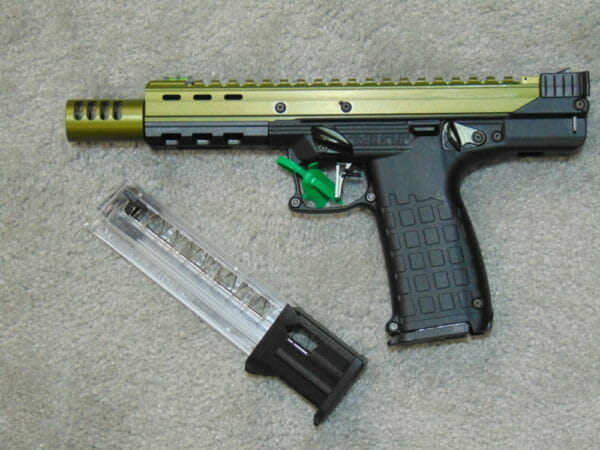 CP33 with accessories and 50 rd mag extension, courtesy Dean Weingarten
U.S.A.
–
-(Ammoland.com)-
At the Kel-Tec booth at the shot show, I talked to Kel-Tec lead design engineer Toby Obermeit and engineer Ryan Williams. One of the first things I saw was the new extension magazine for the CP33. It holds 50 rounds of .22 LR. It was mentioned last year as a coming product and should be available this summer. The CP33 has been an enormous success story. They are very popular; they have a reputation for both accuracy, reliability, and a good trigger. The CP33 only weighs 24 ounces with a 5.5-inch barrel and comes with two 33 round magazines. There are already a couple of
aftermarket pistol braces
available for the CP33. I asked Toby about the P17, Kel-Tec's extremely light, .22 pocket gun that comes with three 16 round magazines. It had some teething problems. Videos on the net showed it to repeatedly fail to fire and function. Toby said they had some early problems with a bad batch of stamped parts and springs. When asked about the requirement to use only high-velocity ammunition, he said the pistols will shoot both high velocity and standard velocity ammunition. P17 pistols is are making their way through the distribution chain to the general public.  Kel-Tec fans will be reporting how well the part and spring corrections are working in the next few months. The concept has a great deal of promise. With a fixed barrel, there is good reason to believe the pistol capable of excellent accuracy.  It is in direct competition with the Taurus TX22, the Glock 44, and perhaps the Ruger SR22. It is the lightest and smallest of the group, weighing only 14 ounces loaded, with a 16 round magazine.  The TX22 has shown a 16 round magazine and polymer frame can work in a .22.  The P17 has the lowest manufacturer's suggested retail price of $199. Kel-Tec has always been a leader in finding ways to use technology to produce innovative and inexpensive products. It is not difficult to produce good products if the price is not an object. It is the epitome of engineering excellence to make an effective product at an affordable price. If the P17 overcomes the initial poor press, it will be very popular.
Author shooting P17 at Industry Day at the Range. Courtesy Dean WeingartenThe P17 I shot at the Industry Day at the Range functioned fine for the few rounds I put through it. The integrally suppressed Sub 2000 is another Kel-Tec innovation. This is the first suppressed system Kel-Tec has produced. The folding pistol caliber carbine uses a 4.1-inch rifled barrel, giving the same ballistic performance as a Glock 19. The suppressor/barrel overall length is a bit over 16 inches. The initial offering uses Glock magazines. Without sights, it weighs a little over 5 pounds and folds to a package that will fit in most briefcases.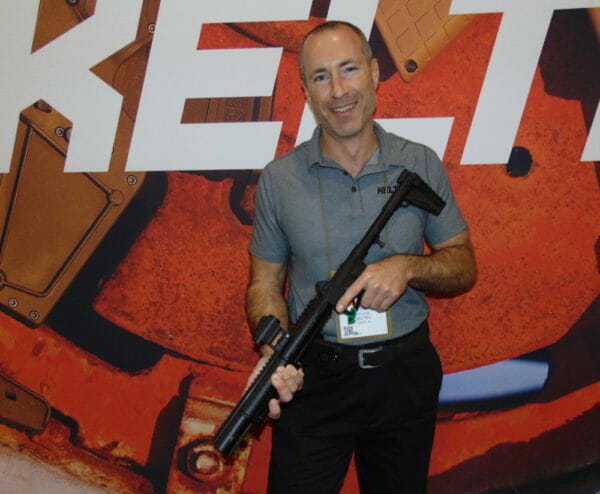 Ryan Williams, KelTec Engineer, shows off the integrally suppressed Sub 2000. Courtesy Dean WeingartenA suppressed carbine is an excellent choice for home defense. The short length of the Sub 2000 makes it harder for an opponent to perform an effective disarm, and easier to maneuver indoors. The suppressor means indoor shots will not blind or deafen the shooter. Optical sights and/or a laser can assist in practical accuracy under difficult conditions. Ryan Williams told me that adding an optical sight and laser to one of the suppressed Sub 2000 carbines brought the overall weight to 5.7 pounds. Ryan Williams explained his wife would be able to use the integrally suppressed Sub 2000 without any problems. It is expected to be available at about $1000, not including the $200 National Firearms Act tax stamp. It should be out this summer.
About Dean Weingarten: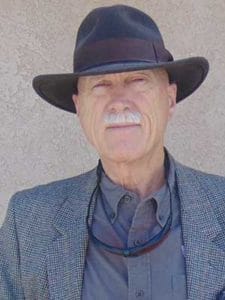 Dean Weingarten has been a peace officer, a military officer, was on the University of Wisconsin Pistol Team for four years, and was first certified to teach firearms safety in 1973. He taught the Arizona concealed carry course for fifteen years until the goal of Constitutional Carry was attained. He has degrees in meteorology and mining engineering, and retired from the Department of Defense after a 30 year career in Army Research, Development, Testing, and Evaluation.
---