Connect with your social network account
Forum Information
You will earn 1.5 pts. per new post (reply) in this forum.

**Registered members may reply to any topic in this forum**


Posts: 17274
Joined: Mon Oct 30, 2017 5:16 pm
Contact:
Status: Offline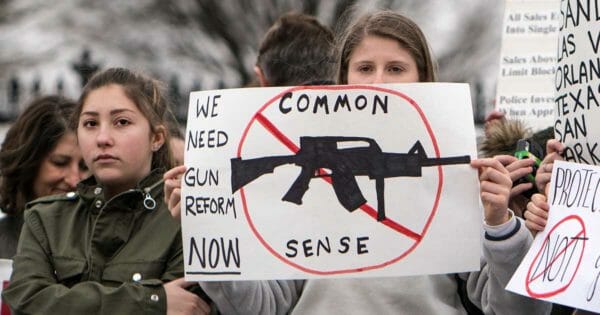 Who wants to break it to them that the red slash is supposed to go in front of the gun? (Ban Assault Weapons Now –
Facebook
/Requested Attribution:
Lorie Shaull
)
U.S.A. –
-(
Ammoland.com
)- "Florida semi-auto ban fails in 2020 with 19% of needed signatures," AmmoLand correspondent Dean Weingarten
informed readers Tuesday
. "While touted in the legacy media and in proponents' advertising as a 'ban on assault weapons,' the measure bans possession of virtually all semi-automatic rifles, many semi-automatic shotguns, but no handguns or pistols." Weingarten does a great job of showing us how the petition was based on ignorance and fraud, so there's no reason to restate his work here. Instead,
I'd like to ask a question
repeated in the classic Western, Butch Cassidy and the Sundance Kid: "Who are those guys?" After all, if they are trying to infringe on our rights, shouldn't we at least know who is attacking us, and importantly, who is either feeding them or pulling their strings? "BAWN is leading the grassroots movement to put an amendment on Florida's 2020 ballot to constitutionally ban the sale of assault weapons," the group calling itself
Ban Assault Weapons Now claimed
on its petition page. First, there is no provision to do that "constitutionally," and second, we still don't know who the man behind the curtain is and what his special interests may be. Oh, sure, we see
it's "leadership" consists
of dropping names like oath-breaking political opportunist Ted Deutch and a dead Bloomberg mayor on the "steering committee,"  that its committee members include David Hogg and various "survivors," their kin and the like, and that other groups like Brady Campaign and Marx…uh…March for Our Lives are presented as "partners," but that still doesn't tell us who's really running the show (with one exception, Gail Schwartz, who I'll get to in a bit). Why not? Checking their URL on the "Who Is" registry is no help—
they used a proxy out of Toronto
. So now what? Their website lists a "
Donate
" feature, but that goes through
Act Blue
, a Democrat/ progressive" suckerfunding site, so we're still no closer to getting names of any significant principals. Not very "transparent," these gun-grabbers, are they? Still, we do find a clue, the same meatspace address that appears at the bottom of the BAWN site: 6619 S Dixie Hwy #148, Miami, FL 33143 It turns out that's a box in
a UPS Store in Miami
and you can reach both BAWN "Chair" Gail Schwartz (who I mentioned earlier) and one Gloria Maggiolo. You can see that for yourself by doing an "entity name" search at the State of Florida's
Sunbiz.org Division of Corporations website
. Ms. Maggiolo evidently
plays both sides of the street
regardless of what they believe, because in addition to BAWN and
Mary Barzee Flores
, "a gun control advocate and critic of the National Rifle Association [who] will oversee consumer services for the department, including the concealed weapons permitting and licensing program," the Tampa Bay Business Journal identifies her as "
campaign treasurer
" for Agriculture Commissioner Nikki Fried, called "the most anti-gun Commissioner of Agriculture in over 40 years — maybe ever!" by former NRA President Marion Hammer. I said "both sides" of the street" because another entity listed at Maggiolo's SunBiz link is Javi for Congress, LLC, which the
Federal Election Commission tells us
: "This committee is a Principal Campaign Committee. Candidate: Javier Manjarres Party: Republican Party." Manjarres,
per Florida political analysis site FLAPOL
, lost in a three-way primary where contestants were vying for the seat of the aforementioned Ted Deutch (small world, eh?). Per the "Issues" page on his discontinued campaign website (but copied at the time on my The War on Guns blog),
he had pledged
: "The right to self-defense is protected by the 2nd Amendment. I will protect this most fundamental right by standing against those who are trying to undermine it. We can all come to the table and agree on enforcing sensible and existing laws that will keep us safe, but these laws can not undermine or erode the rights of law-abiding citizens." First of all, there are no
"sensible and existing" Intolerable Acts
, and what a load of crap his contention that infringements keep us safe. Still, his statement makes it fair to wonder how incestuous politics are, where fundamental principles don't even enter into who you do business with (kind of like with
NRA and its Obama and Hillary donor lawyer
). Anyway, we've taken some side tours, but aside from these "fun facts" and peculiar relationships, we haven't really followed the money to a place that those seeding and feeding BAWN are. I suspect it's because the "group" looks to be mostly there to make noise rather than get things done. I say that based on its
Facebook page
with under 6,000 "followers" and its
Twitter feed
with under 200, and that's despite all the free press the effort received.
Ditto for Ms. Schwartz
. Had a big national group funded this to any real extent, its footprint would be much larger, and one gets the feeling BAWN is more like a puff adder, venomous but nonetheless self-inflated to appear larger and more threatening than it is. That tells me that those with big money did not feel the timing was right – yet – to invest significant resources, but still found it convenient to support the petition enough to create a bluff against which gun owners would need to spend time that could be put to better use against more probable perils. This points to a need for organized "gun rights" groups to perform and then publicize threat analyses subject to updates as conditions change. I can't begin to tell you how many breathless fundraising alerts I receive wherein some rice bowl groups hysterically warn against this bill or that, only to check on sites like GovTrack to find the measure we were being all stirred up over had a "3% chance of passage" prognosis,
like this one
from, again, Ted Deutch. Sure, we need to be aware of everything that approaches, and sure, it helps to show where the enemy would like to go if he could, but as a general practice, we also need to have our state and national leaders give us the real lowdown to help us direct where our attention and limited resources would best be placed. And then we ought to do a bit of checking ourselves.
About David Codrea: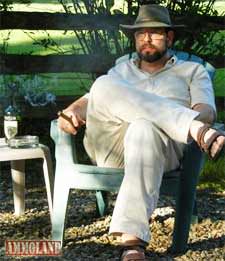 David Codrea is the winner of multiple journalist awards for investigating/defending the RKBA and a long-time gun owner rights advocate who defiantly challenges the folly of citizen disarmament. He blogs at "
The War on Guns: Notes from the Resistance
," is a regularly featured contributor to
Firearms News
, and posts on Twitter:
@dcodrea
and
Facebook
.
---