Connect with your social network account
Forum Information
You will earn 1.5 pts. per new post (reply) in this forum.

**Registered members may reply to any topic in this forum**


Posts: 17274
Joined: Mon Oct 30, 2017 5:16 pm
Contact:
Status: Offline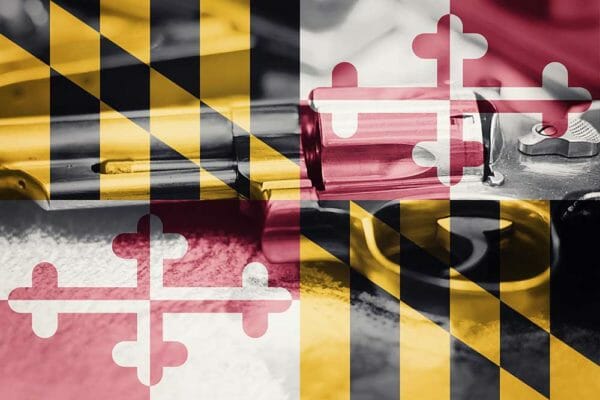 More Assaults on Maryland Gun Owners, iStock-884191290
U.S.A.
–
-(Ammoland.com)-
The General Assembly is now engaged in a full-fledged assault on gun owners. They've introduced a total revamp of the poorly named Firearm Safety Act of 2013 and a host of other bills that criminalize and punish gun owners. A full list of bills can be found on our bill tracker, which can be found here. It's imperative you meet and speak with your representatives in opposition to these bills. They need to see and hear from you, the people they're willing to have locked up. If you don't know who represents you, you can find them and their contact info HERE Here is a sampling. Please note the hearing dates for these bills and plan on being there. We do our best to protect gun owners, but no one should be a free-rider in the face of these threats. "Untraceable Firearms" – HB910 and SB958 These bills perform a taking by criminalizing the possession of any privately made firearm or firearm that doesn't have a serial number (pre-1968 arms exempt). The bill also prohibits making any more firearms on your own, including with a 3D printer. If that's not enough, distributing "software" for making of 3D-printable arms becomes a crime. HB910 is being heard on 2/26 in the Judiciary Committee at 1pm.
SB958 is being heard on 3/3 in Judicial Proceedings at noon. "Assault Long Guns and Copycat Weapons" – HB1261 HB1261 is a new gun ban that's sponsored by House Leadership. The bill goes to a one-feature test of what makes an "assault weapon" and expands what those features are. This new definition of "assault weapons" would ban HBARs and a host of other guns, including .30 caliber ARs that have never been regulated firearms. Also banned are handguns in rifle calibers. There is a grandfather clause, of sorts, as it requires the registration of any firearm that meets the new definition and those who don't face imprisonment. The cost of registration is $290 for those who register before January 1st 2021 and goes up each year until it reaches a $1,000 per firearm. Sales and transfers of such guns would be prohibited. The hearing date has not been announced as of this writing. We'll share that date when we have it. "Licensed Firearms Dealers (Firearms Dealers' Safety Act)" – HB1257 This bill places all sorts of new requirements on firearms dealers, including that they must maintain audio and video recordings of all transactions for up to a year. Dealers would have to have all employees' fingerprints taken each year and must install expensive new surveillance equipment if they want to stay in business. Again, these difficult burdens are designed close up dealers and impose heavy costs on those who remain. "Access to Firearms – Storage Requirements" – HB636 and SB646 These bills further mandate how firearms are stored in your home. They're written in such a way that if a "minor" (under 18) "could" get access to a loaded or unloaded firearm in your home, you're held criminally liable. Since "could" is virtually anything that is possible, upon the effective date of this bill, every firearm owner in the State will be a criminal. No matter how you store your firearm, you are a criminal if it is "possible" for a minor to break into your storage. "Permit to Carry, Wear, or Transport – Required Courses" – SB422 This bill will require the roughly 22,000 MD Wear and Carry permit holders and any new permit holders take two separate annual training courses. One course is on situation awareness and another is on "the competent handling of a firearm." The courses must be approved by the State Police. Just another deterrent against applying. You can see the statuses of all the bills, our positions, and testimony at
tinyurl.com/guns2020
Upcoming Hearing Dates
2/11, 12pm Judicial Proceedings – SB290
2/13, 12pm Judicial Proceedings – SB422, SB468
2/19, 12pm Judicial Proceedings – SB506, SB509 1pm Judiciary – HB636
[*]2/20, 12pm Judicial Proceedings – SB646, SB816
1pm Ways and Means – HB618
[*]2/26, 12pm Judicial Proceedings – SB880, SB881
1pm Judiciary – HB910, HB1257
[*]3/3, 12pm Judicial Proceedings – SB672, SB674, SB958 [*]3/4, 1pm Judiciary – HB591, HB1501 [*]3/5, 12pm Judicial Proceedings – SB968 We will continue to keep you on top of developments in Annapolis and are working hard in defense of your self-defense and your Constitutional rights.
About Maryland Shall Issue
We are fighting for your rights, and we thank you for anything and everything you can do to help! Again, don't be a free-rider! Maryland Shall Issue is an all-volunteer non-partisan organization dedicated to the preservation and advancement of gun owners' rights in Maryland. It seeks to educate the community about the right of self-protection, the safe handling of firearms, and the responsibility that goes with carrying a firearm in public.
---