Connect with your social network account
Forum Information
You will earn 1.5 pts. per new post (reply) in this forum.

**Registered members may reply to any topic in this forum**


Posts: 17274
Joined: Mon Oct 30, 2017 5:16 pm
Contact:
Status: Offline
Legislation iStock via NRA-ILA
Virginia –
  -(
AmmoLand.com
)- The Virginia House Public Safety Firearms Subcommittee met this week and recommended reporting the following bills:
The Subcommittee did not recommend the following bill:
SB 207
Retired sworn law-enforcement officers; purchase of service handguns or other weapons. This bill would remove the requirement that a sworn law-enforcement officer be employed in a full-time capacity at the time of his retirement to purchase his service handgun. It had unanimously passed the Senate. The following bills advanced to final passage in the full House today:
SB 69 Handguns; limitation on purchases, penalty. The House Public Safety Committee removed the exemption that would allow people with a concealed handgun permit (CHP) from the prohibition on purchasing more than one handgun month.
SB 263 Concealed handgun permits; demonstration of competence, effective date. The House Public Safety Committee conformed this bill to the House version that removes all references to NRA Certified Training as an acceptable means of demonstrating competence and requires training be provided by a state-certified instructor.
SB 593 Licensed family day homes; storage of firearms. The House Public Safety Committee confirmed this bill to the House version which includes the following language:
Possession of any firearm in a family day home shall comply with federal and state laws. During the family day home's hours of operation, all firearms shall be stored unloaded in a locked container, compartment, or cabinet and all ammunition shall be stored in a separate locked container, compartment, or cabinet. The key or combination to such locked containers, compartments, or cabinets shall be inaccessible to all children in the home.
There were no firearm-related bills heard on the floor of the Senate today. Tomorrow's Senate Judiciary docket includes only one bill remotely related to firearms:
H.B. 1499
Virginia Gun Violence Intervention and Prevention Fund. Establishes the Virginia Gun Violence Intervention and Prevention Fund to be administered by the Department of Criminal Justice Services for the purpose of supporting gun violence intervention and prevention programs, including street outreach, hospital-based violence intervention, and group violence intervention programs. The Senate version of this bill removed all references to "gun violence" and simply references "violence". Finally, in a Washington Post article on yesterday's deferral of HB691 to next year, Senator Creigh Deeds was quoted as saying that there are no practical uses for "AK-47s and AR-15s". No doubt that is a shared view among some of the other Democrat senators that voted to defer the bill yesterday. Gun owners should use the time between now and the next session to educate these legislators on the practical uses of these firearms. Ranges that hold competitions involving modern sporting rifles should invite legislators to see why these rifles are so popular.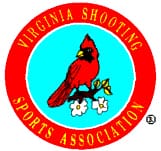 About Virginia Shooting Sports Association:
The Virginia Shooting Sports Association (VSSA) was originally founded as the Virginia State Rifle and Revolver Association in 1938. VSSA is the official state association of the National Rifle Association. VSSA is also closely affiliated with the Civilian Marksmanship Program (CMP), Virginia Outdoor Sports Information Network (VOSIN), National Shooting Sports Foundation (NSSF), Virginia Gun Collectors Association, and the Virginia Wildlife Federation (VWF). Visit:
www.myvssa.org
---