Connect with your social network account
Forum Information
You will earn 1.5 pts. per new post (reply) in this forum.

**Registered members may reply to any topic in this forum**


Posts: 17274
Joined: Mon Oct 30, 2017 5:16 pm
Contact:
Status: Offline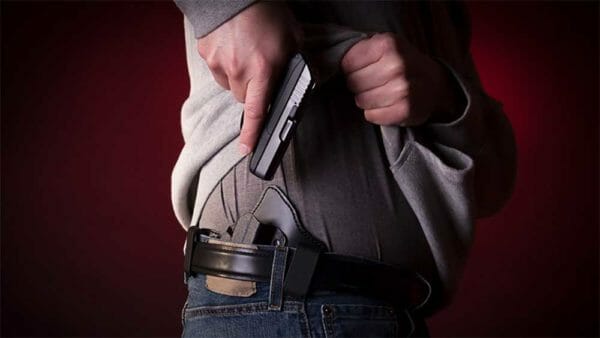 Self-Defense Gun Stories
U.S.A.–
(Ammoland.com)-
You didn't see this news covered by the mainstream media, but again this week, responsible gun owners defended themselves and the people they love. Self-defense instructor Tony Simon joins the
Self Defense Gun Stories Podcast
to look at four new examples. Were these gun owners lucky, or were they well trained? (26-minute audio) These victims saved lives because they had a gun..and good habits.
http://traffic.libsyn.com/dgustories/sdgs184.mp3
First story- Are you armed at work?
It's about 5 in the evening when two men rush into your coin and jewelry shop. They're wearing masks and shouting at you. They have guns in their hands and their guns are pointed at you. They tell you to open the cash register, and they move toward you. You're armed. You shoot at your attackers. They turn and run, but they also shoot you in the arm. Another customer walks into your shop and calls 911 for you. You're 71 years old.
Second story- How armed are you after midnight?
You're asleep. It is after midnight when you hear gunshots. Worse than that, you hear the impact as bullets hit your house. You get your rifle, look out the window, and find someone shooting at you and your house. You shoot back and the gunfire stops. Now, you call the police. The police find your wounded attacker at your neighbors house. Your drunk attacker was taken to jail and held without bond. Both you and your attacker were using rifles. News reports are not clear if the male attacker and the female defender knew each other before the attack. It also isn't clear how far away the attacker was when he was shooting at you.
Third story- Are you armed at work?
You're behind the counter at your liquor store. It is after dark when another customer comes in. This customer tells you to give him the money in the cash register, and he points his gun at you. You're armed. You shoot your attacker several times until he drops his gun. Unfortunately, your attacker shoots you in the leg before he falls. You crawl out of the store where a police officer treats you. EMTs arrive and take you to the hospital. It takes a while to get the security videos to the police.
Fourth story- Do you have access to your defensive tools at night when you're at home?
Your home was robbed a few days ago. You weren't home then, but two young robbers beat up your 14 year old son. Tonight you hear someone breaking into the small house you have in your backyard. You get your gun and go outside to investigate. You see two strangers in your yard. They point a gun at you. You shoot them, and they run away. You put out the fire they started in the small house you have in your backyard, and then you call the police, the fire department, and EMTs. Police arrest one of your attackers at the scene and arrest the other attacker when he went to the hospital for treatment of a gunshot wound. Your attackers were 14 years old. Links and text of the discussion 
at the podcast webpage.
About Rob Morse
Rob writes about gun rights at 
Ammoland
, at 
Clash Daily
, and on his 
SlowFacts blog
. He hosts the 
Self Defense Gun Stories Podcast
 and co-hosts 
the Polite Society Podcast
. Rob is an NRA pistol instructor and combat handgun competitor. Contact Tony Simon at at 
Diversityshoot.com,
and at Simon Says Train on Instagram and facebook.
---